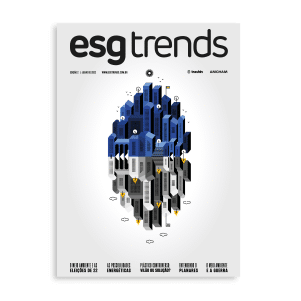 SUSTAINABLE INSPIRATIONS FOR INNOVATIVE BUSINESSES

PARTNERSHIP BETWEEN TRASHIN AND AMCHAM
In Issue N°2 of ESG Trends, we are still striving to present proposital discussions, while highlighting the views of leanding names in the Brazil market that are making a difference in their institutions.
In this issue, we explore Brazil's National Solid Wastes Plan (PLANARES): a set of laws outlining a strategy for modernizing regulatory provisions and intended to establish a legally and economically attractive setting for private investiments. Together with the energy sector, this is of the most innovative areas for ESG. In this election year, we underscore the main hurdles hampering the politic conduct of Brazil's environmental agenda, listing the challenges and commitments that the nation's leaders must face in the coming years.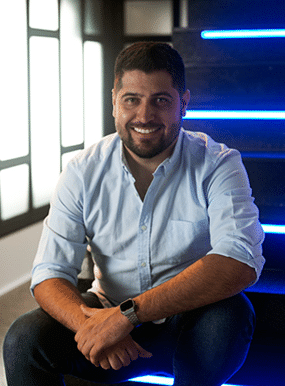 ELECTIONS 2022: THE ENVIRONMENTAL ONTHE AGENDA.
ENERGY MATRIXES – POLEMICS TO POSSIBILITIES
BRAZIL'S NATIONAL SOLID WASTES PLAN (PLANARES)
OVER AND OUT. ENVIRONMENTAL IMPACTS OF WARS
BIOECONOMICS AND THE PATH TO SUSTAINABLE DEVELOPMENT
CAUSE-RELATED MARKETING: CASE STUDY OF HAVAIANAS AND IPÊ
ACCESSIBILITY AS A SOURCE OF OPPORTUNITY
INTERVIEW OF BRUNO MAHFUZ
MAIN GOVERNANCE CHALLENGES FOR SMBs
INTERVIEW OF ADRIANE DE ALMEIDA
PLASTIC: VILLAIN OR SOLUTION?
UNIVERSAL ACCESS TO BASIC SANITATION IN BRAZIL: SOLUTIONS NAD CHALLENGES
POWER OF TRANSFOMATION: RECYCLING CREDITS
DESIGNERS AND SUSTAINABLE SOCIETIES: PAST, PRESENT AND FUTURE
ANA MARIA DUARTE ANGÉLICO
Insert your name and e-mail to access the revue